Commisions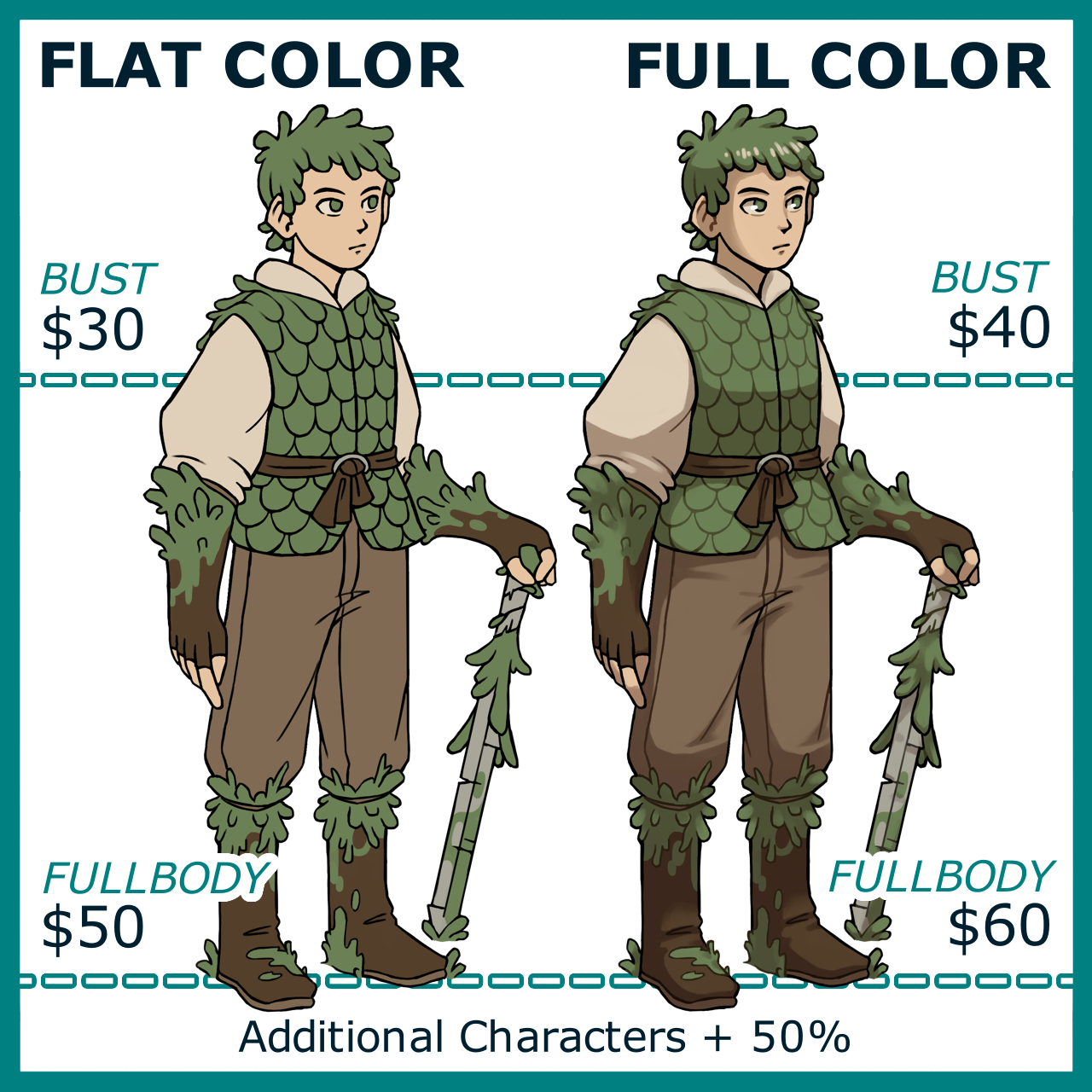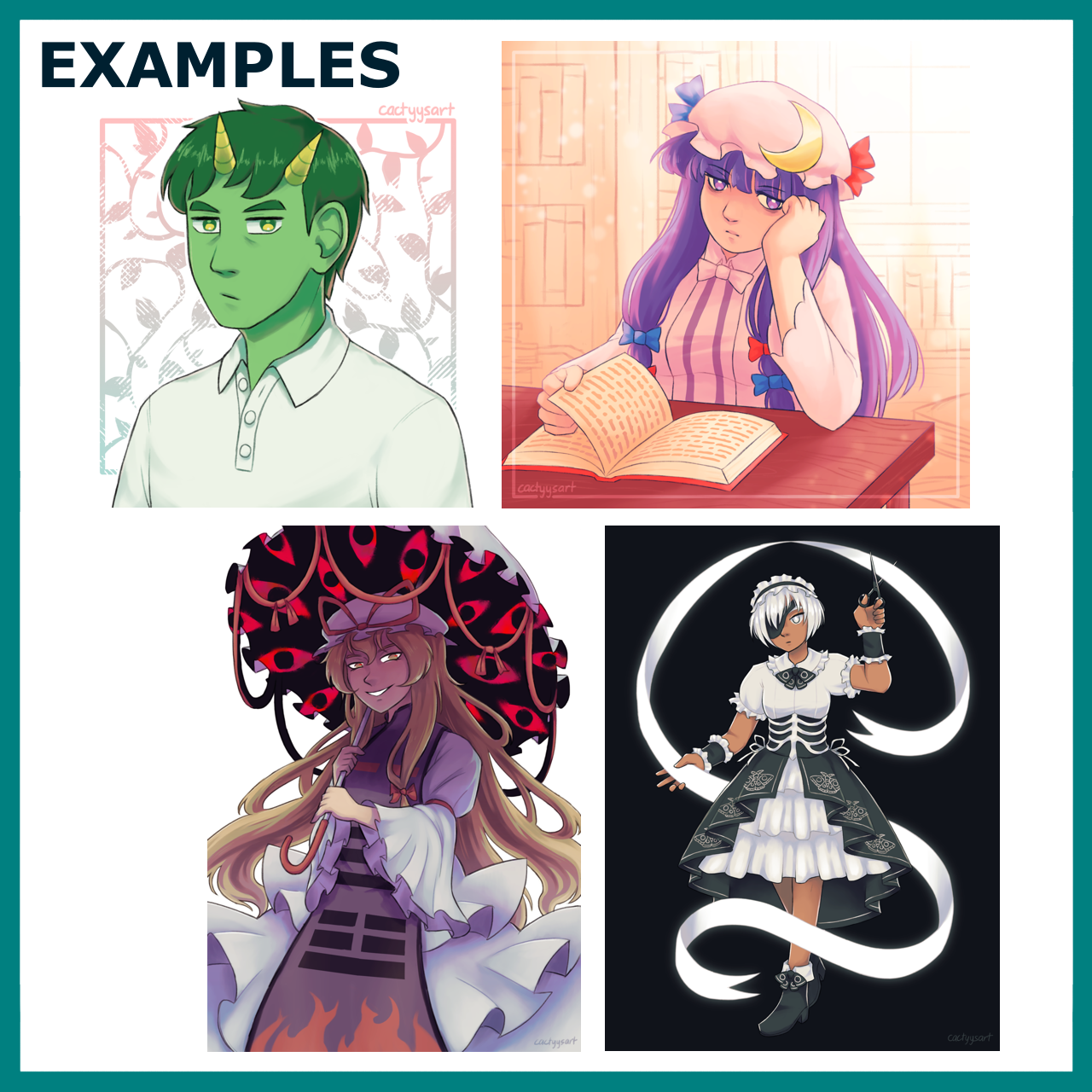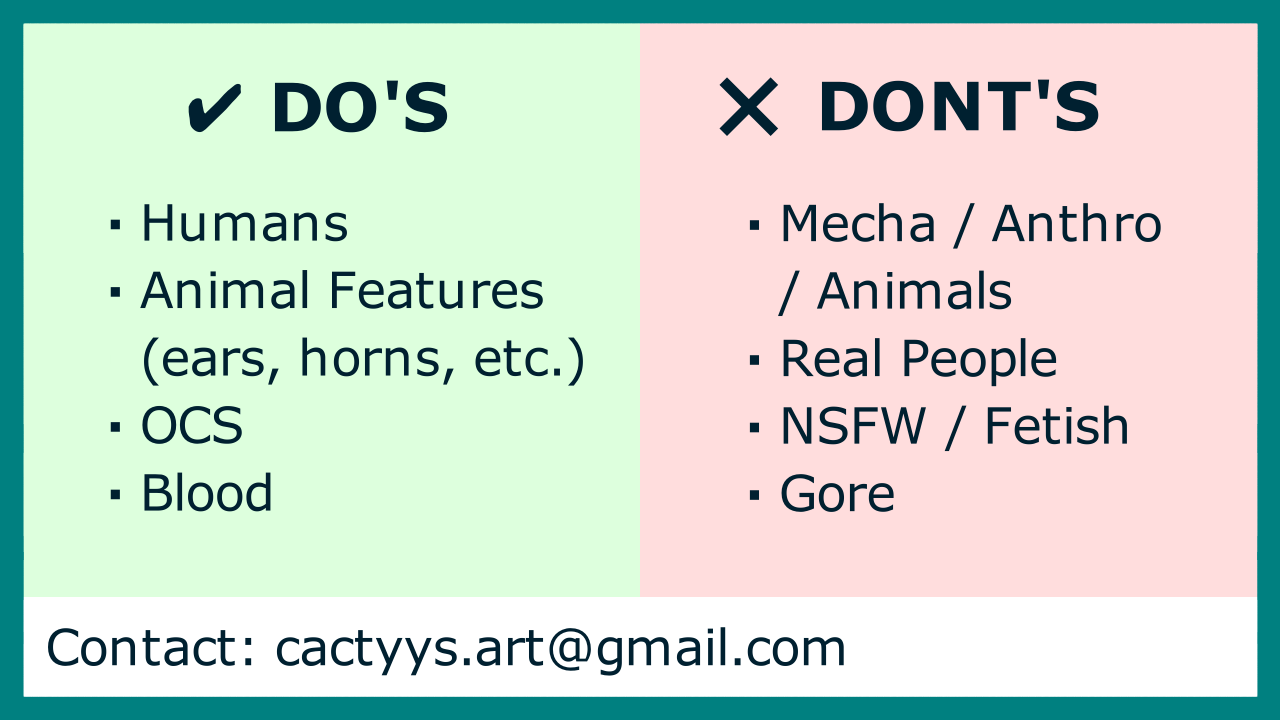 TERMS OF SERVICE
The artist reserves the right to refuse any commission for any reason.
The artist retains full rights to the original artwork. The rights include:

Displaying the artwork on portfolio/social media.
Using the artwork for self-promotion.

Commissions are for personal use only, and not for commercial use.
Client may repost artwork wherever as long as proper credit is given.
No NFTS/cryptocurrency.
PAYMENT
Payments will be in USD via Paypal Invoice.
Commissioner must be willing to provide their email in order for the invoice to be sent.
Commission are paid 50% upfront, 50% after art is completed.
Alternatively, commissions can be paid 100% upfront.

First payment is non-refundable.
Refunds are not accepted after art is completed.

If significant changes are requested after sketch has been approved a additional $10 will be charged.
CONTACT

If you're interested in commissioning me or have any questions...

Email: cactyys.art (at) gmail.com
or
Tumblr: mintcactusart.tumblr.com